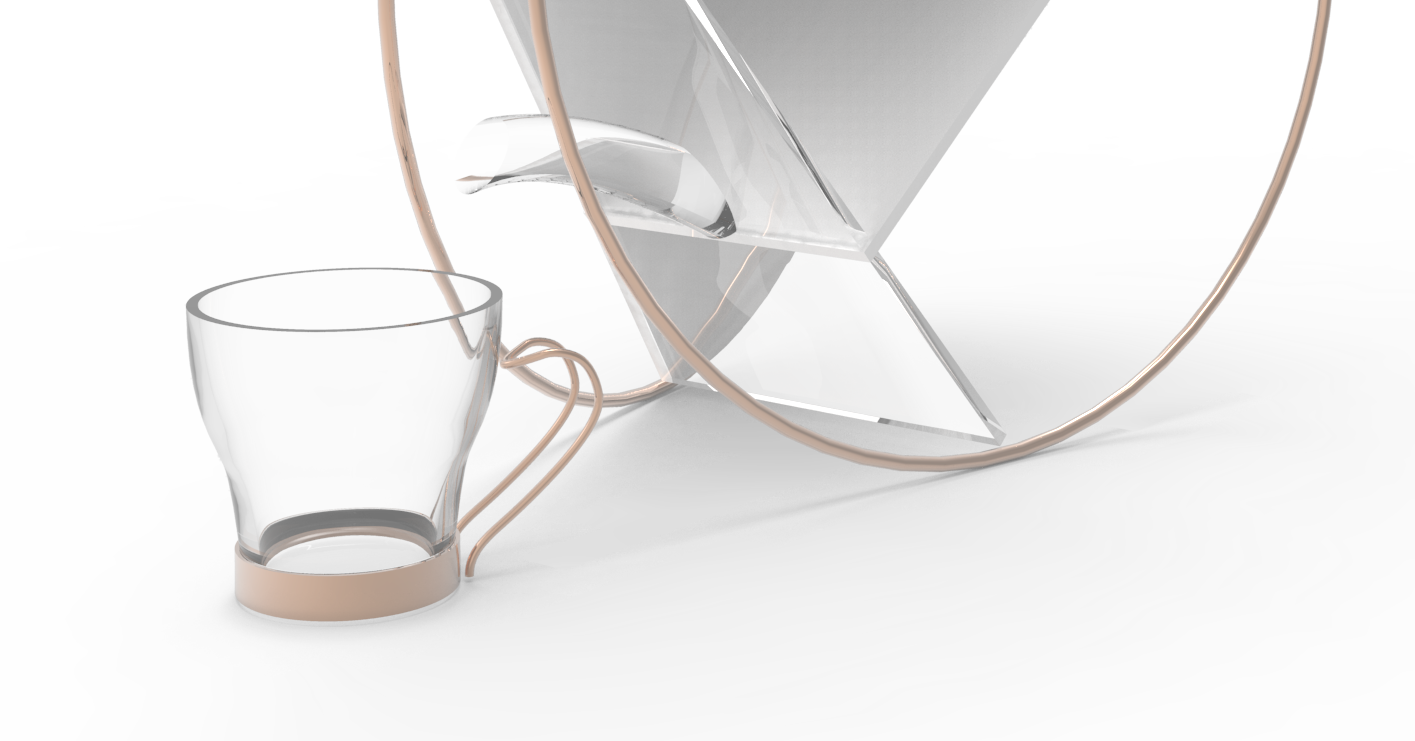 Emphasizing the value of emotion in design may shift one's viewpoint in how they relate to products. 
The tea set is designed for people with arthritis who are impeded in performing everyday tasks, physically and emotionally. However, it is designed with the intent to be used and desired by not only a small group of people, but by everyone. The existing products for people with arthritis are alienating and make them feel a sense of isolation. The exploration of the role of designed objects in how individuals may interact with one another was the key of my project. Bold and fearless lines of copper rods are the visual cues of where the user's experience begins. 
With its beautiful aesthetics, the teapot suggests a creative way of solving an everyday problem. A playful element that the teapot offers when it tilts over a teacup gives satisfaction to its users. It shifts a stressful situation into a fun and enjoyable interaction that the person shares with the objects.